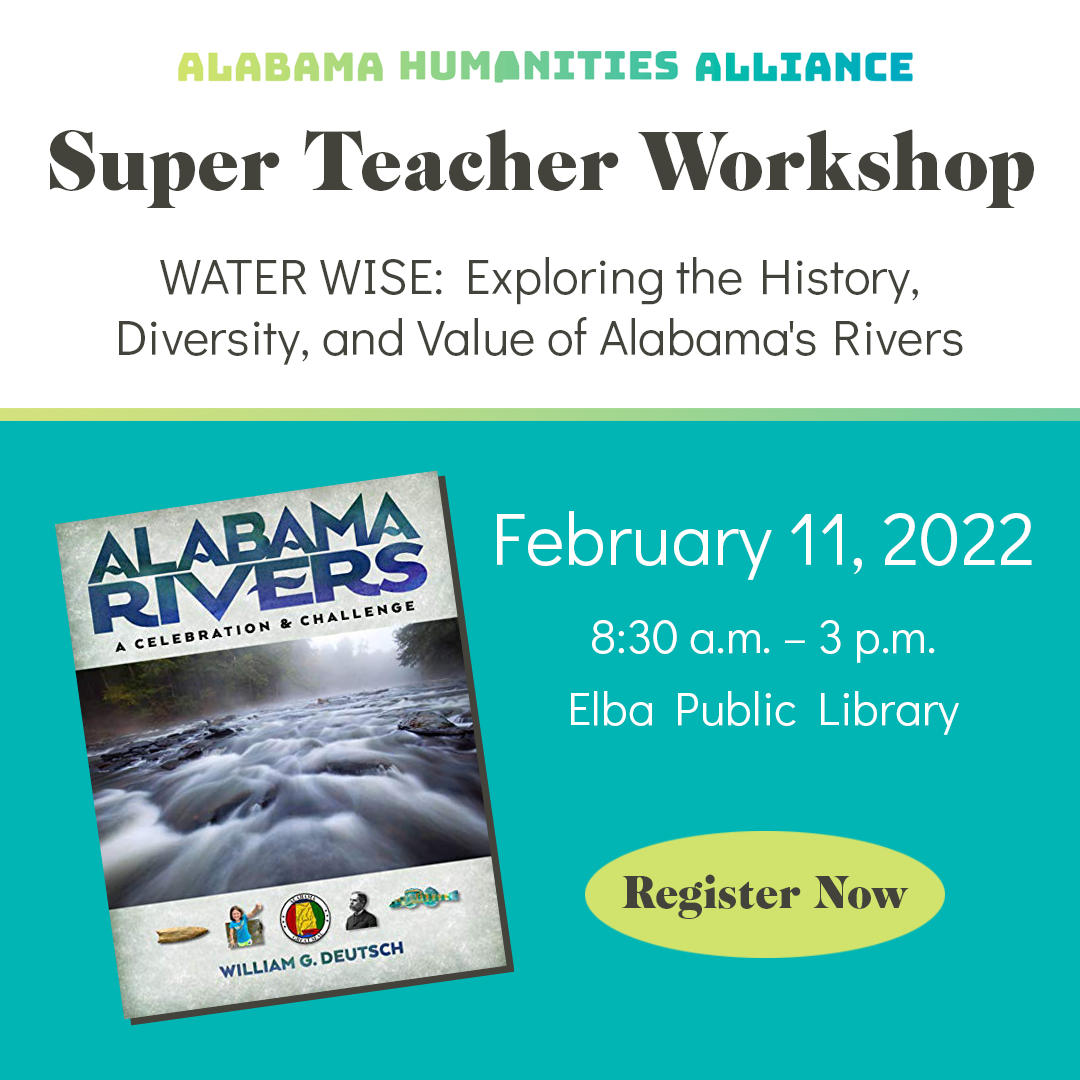 In 2022, we presented a SUPER Teacher workshop that flowed into our Smithsonian "Water/Ways" exhibit traveling Alabama.
The workshop helped Alabama teachers:
-Explore how Alabama's waterways have shaped Alabama's history
-Learn to use Google Earth in the classroom
-Visit the WPA levee on Whitewater Creek
Instructors included Jim Brown, Ph.D., retired historian (Samford University) and Bill Deutsch, Ph.D., retired aquatic biologist (Auburn University).
Teacher benefits included a $100 stipend, CEU credits, a tour of Water/Ways
at the Elba Theatre, and a copy of Dr. Deutsch's book, Alabama Rivers.